Here's just some of what you'll learn in this step-by-step practical guide:
Get 30 easy to follow action items that will transform your channel into a discoverable, engaging community that brings in new views and subscribers on auto-pilot
Learn "Organic" optimization strategies that will push your content to the top of YouTube search results, with optimized titles and thumbnails that get more clicks and views
Quick tips on hooking new viewers within the first 15 seconds to keep them watching longer and signaling to YouTube your videos are worth sharing with others
Why are some channels a magnet for views and subscribers, while others stay stuck in the shadows?
The Video Creators team has spent the last 14 years working with thousands of content creators, helping them get more views and subscribers on YouTube.
And what we've found again and again, is that the only way to break through the noise of the BILLIONS of videos online is having a strategic gameplan for your channel.
Which is why we created "30 Days To A Better YouTube Channel".
This course is designed to help you grow your channel faster, and transform it into a community of subscribers who love your content and share it with everyone they know.
When you join, each day, for the next 30 days, we'll walk you step-by-step through how to build a highly subscribable YouTube channel.
Here's What Others Are Saying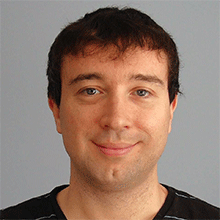 "This course is a must-have for YouTubers of any level. It makes the daunting task of optimizing and promoting your channel completely doable, and the day-by-day format breaks it into easily managed steps. Even the most advanced YouTubers will find it very helpful, and for beginning YouTubers, there's no better way to start!"
Jason Urgo
Founder & CEO, SocialBlade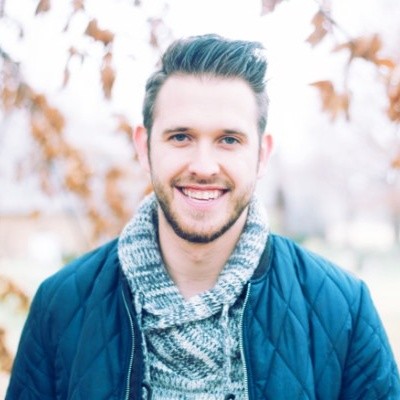 "This is the go-to guide to understanding YouTube. Whether you're new to the scene or a seasoned YouTuber, you'll find helpful strategies on how to gain an audience and utilize the platform to its fullest."
Austin Null
Full-Time YouTuber, TheNiveNulls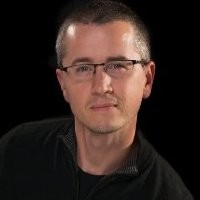 "If there were a College course on How To Launch a YouTube Channel, this course would be required reading! Millions of people are watching YouTube videos right now. This course will help you reach them!"
Aaron Wysocki
Director of Marketing, The Young Turks Network
Here's how we'll help you upgrade your channel over the next 30 days:
Day 1 – 7: Channel Strategy: Branding, Value Proposition & Target Audience
Any good channel starts with a clearly defined audience – the people you're trying to reach with your videos and form your community around.
So over the course of the first 7 days, we'll focus on how your YouTube channel looks to non-subscribed viewers, and how to increase the chances of converting them into engaged subscribers and members of your community.
We'll also talk about "crafting" your channel in a way that when someone watches a few videos they'll start thinking, "Yes, this is the place for me!"
Days 8 – 14: Search & Discovery: Positioning Yourself To Be Discovered
This is one of the biggest opportunities for fast growth on YouTube.
What most people don't realize is, the title and thumbnail are almost more important than the actual video!
If you have a boring title and lifeless thumbnail, it doesn't matter how engaging your video is, no one is going to click on it.
So we'll share with you the best practices for writing titles that get clicks, descriptions and tags that increase your chance of being seen, and how to optimize your channel for YouTube's algorithm so you're discovered in as many ways as possible.
Days 15 – 21: Audience Growth: Engaging Your Viewers & Building a Community
Next we'll start building out your content creation strategy, and making sure you're publishing CONSISTENTLY.
This way your viewers know what to expect each week, and get them coming back again and again!
At this point you're ready in earnest to start building your community, which is more than just having a bunch of YouTube subscribers…
It's about building a highly engaged group of fans who watch every video you upload, leading to more views, more shares, and ultimately more subscribers for every video you put out.
Days 22- 30: Video Content Strategy: Hooking Your Viewers From The Start
Then finally, to finish things out we'll get into your overall video content creation strategy.
Due to the unlimited distractions on YouTube, the first 15 seconds of your video is vitally important.
We'll show you 10 different ways to hook the viewer right from the start, and help you answer the question in the viewers mind asking:
"Why am I watching this?  What's in it for me?"
We'll also cover the most engaging types of content you can create, so that you never run out of ideas for videos – Giving you simple breakdowns for how to create: How-to Videos, News Videos, Comedy Videos, Episodic content, and more!
Click here to download a sample of the first 3 days of this guide!
Let's start growing your channel today backed by our 90 day risk-free guarantee.
And to make this as low risk as possible for you, we're offering a full 90 Day Money-Back Guarantee.
We fully stand behind all of our products and services, and I personally believe this course is THE BEST place to start for any YouTube creator who wants to take their channel to the next level.
But if for any reason, you're not completely satisfied, you have a full 90 days to try us out, and if this course doesn't meet your needs, just send us an email at support@videocreators.com and we'll give you a prompt and courteous refund.  No questions asked.
Click The Button Below To Start Building Your Highly "Subscribable" Channel Today!
Frequently Asked Questions:
What's your refund and cancellation policy?
tacos
2020-01-29T19:37:46-05:00
Rescheduling: When you schedule your appointment you'll receive a confirmation email that contains the details of your session with our team. Inside that confirmation email there's a link where you can reschedule your session at anytime up to 24 hours before your scheduled session time. After that, your session is locked in and cannot be changed nor refunded.
Refunds: We will issue a full refund up to 24 hours before your session. There are no refunds after the service has been rendered. Cancellations can be made by sending an email to support@videocreators.com.
Late Shows: If you're late to your meeting, our strategists will wait for 15 minutes after the start of your scheduled meeting for you to arrive. After that, they are free to leave the meeting. There are no refunds for arriving late nor will the strategist be able to extend your meeting longer than the scheduled time due to other meetings that may be scheduled after yours.