Are you a growing YouTube Creator who wants to increase your views, subscribers, and income through YouTube?
Well, we've got good news for you because we've just opened enrollment for the beta version of Story Labs, which starts on February 5!
WARNING: We're only allowing 20 people into the beta program. Be the first to get your hands on this material and start implementing it.
So, if you're looking for massive growth with your brand with more views, engaged subscribers, and income through YouTube…
Then please watch the video and read through this page. Join me, Joshua, and 19 other dedicated creators and let's grow your channel together!
The Impact of Story on YouTube Success
There was a time when you could upload a video to YouTube, throw in a couple keywords, and find success.
But YouTube learned that just because a video had the right keywords in the right places, it didn't necessarily mean that it is the best video to surface for viewers.
In fact, as YouTube became more and more competitive, creators even started using misleading keywords and metadata to try and "trick the algorithm" and get more views on their videos.
YouTube learned that they can't rely on metadata and keywords to determine which videos to surface.
Instead, YouTube now relies on signals it collects from viewers, actual people, who are watching your videos. Signals like how much time they spend watching the video, what they do after watching the video, how engaging the content is, how well it holds viewers' attention, and more.
So how do you get viewers to give YouTube the proper signals they need to surface your videos to more people?
How do you craft videos that hold people's attention to the very end of the video for maximum watch time?
What needs to happen in the video to get viewers to connect with you and your brand on an emotional level, leading to a deeper level of engagement than ever before?
The answer is actually the same technique that people have used for centuries to capture and hold someone's attention: masterful storytelling.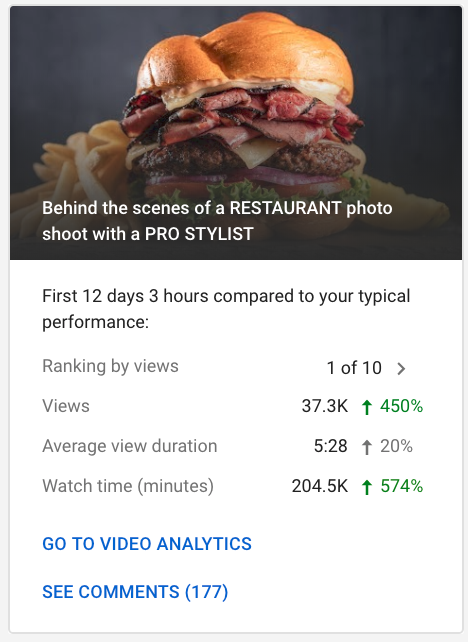 Joanie's Results
"During Story Labs I hatched an idea for taking my tutorial-driven videos and taking them in a new story-driven direction.
I launched my first video with the new storytelling style about two weeks and it's doing extremely well! The direct feedback I'm receiving from my audience is awesome. The people want more like this format!
I'm bringing all the elements I learned in Story Labs into one video and… ahh!
All I can say is that teaching people through tutorials is great, but adding a story element to it is taking my channel to a new level of growth!"
– Joanie Simon, The Bite Shot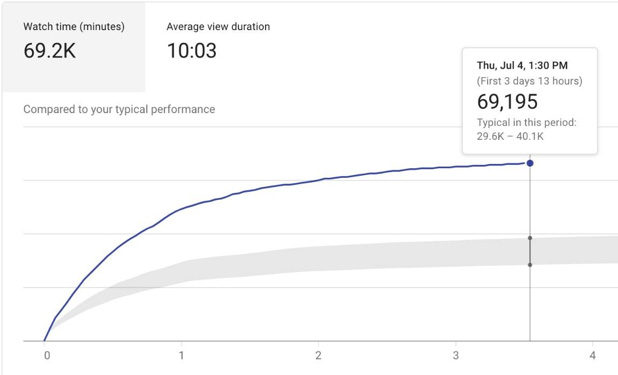 Cedric's Results
"The proof is in the pudding.
When telling stories vs. just sharing facts, my watch time doubled."
– Cedric Dahl, Internet Money
We've Developed a Process for Making Captivating Videos
When you integrate engaging stories into your videos, a few things happen.
First, your watch time and audience retention grows because viewers are spending more time watching your videos than they were before.
Second, your subscriber growth increases because new viewers enjoy your videos on a deeper level. It touches them on a human level.
Third, more of your subscriber base becomes engaged and returns to watch each new video you publish.
Fourth, if you sell something, whether it be your own product or service or that of a sponsor, conversion rates are higher because there's a deeper level of trust that's established when you tell meaningful stories.
In fact, with the experiments we've done with incorporating good stories into YouTube videos, we've seen views double, watch time double, and engagement quadruple.
However, the key to success like this is telling a well crafted story. If the story is lame, the video actually performs worse than if you just left the story out completely.
The key to really engaging your viewers and growing your channel is in learning to tell stories that capture your viewer's attention and connects with them on a human level.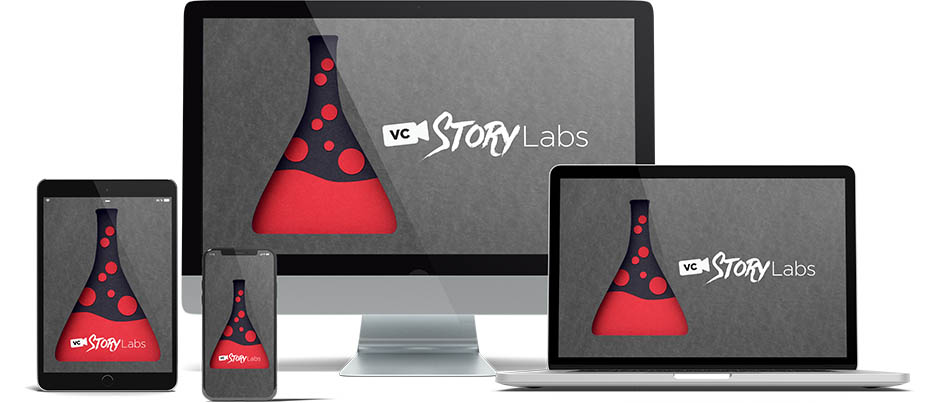 STORY LABS: Specifically designed for YouTube Creators who want to take their channel growth to the next level
Story Labs is a step-by-step program specifically designed to help you build a highly engaged YouTube channel in 5 short weeks.
We'll start by showing you how an engaging story works. We'll break down all of the elements that a good story needs to contain and how the parts work together.
Then we'll work with you to help you craft your own story, a story that you'll use time and time again in your videos. It'll become an iconic story for your brand, a story that your viewers will love to hear over and over again.
By the end of Story Labs, you'll know not only how to spot a good story, but how to craft it into a video on your channel.
The Story Labs methodology works in ANY industry.
So whether you're:
An educational channel teaching people how to do something
A business channel that promotes your product or business
Or an entertainment channel like vlogging, gaming, skits, or otherwise
… we'll give you the exact template you need to grow your YouTube channel. (Literally, we give you templates.)

Story Labs is Hosted By Two Guys with Decades of YouTube and Storytelling Experience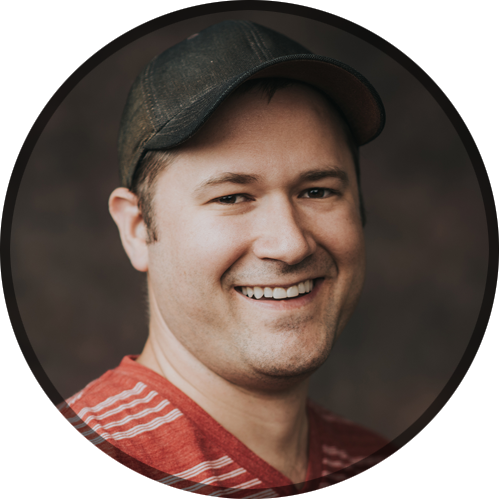 Tim Schmoyer
Since 2011, Tim Schmoyer has been one of the leading YouTube strategists in the online video industry. His company, Video Creators, has been featured by FOX, Forbes, BBC even YouTube themselves as his team trains creators and brands to master YouTube and use it as a place to spread messages that change lives. Their clients have organically grown by over 14 billion views and 61 millions subscribers under their guidance. Today he lives in Cincinnati, Ohio, with his wife and seven children.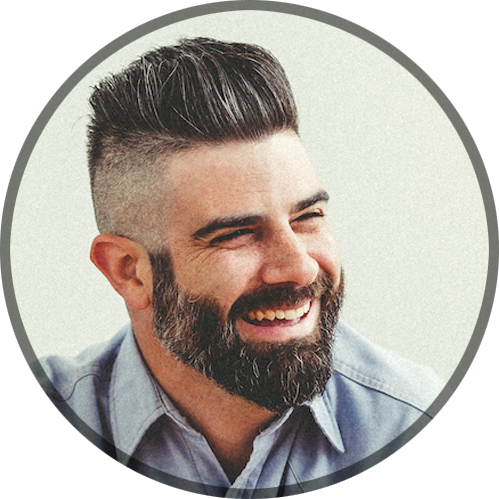 Joshua Gott
Joshua Gott is a creative director, messaging strategist, and storyteller with years of experience helping some of the most recognizable brands in the world simplify complex ideas and communicate with clarity. Having served as the Executive Creative Director at Epipheo, a studio in Cincinnati, OH, he's guided hundreds of video projects from conception to completion. He is both a practitioner and a veteran leader of creative artists in the pursuit of excellence for clients like P&G, Mercedes Benz, Trip Advisor, and Dupont. Josh is a master of carpentry, karaoke, and small engine maintenance. He possesses the beard of a bard, the mark of a born storyteller.
Your 2020 Story Labs Curriculum
The live sessions start at 2:00pm Eastern Time on Wednesdays and will last between an hour to an hour and a half. Each session is designed to be an interactive learning experience and includes:
Follow-up on the previous week's assignment.
Q&A on that week's topic.
Live training to grow your storytelling skills.
Here's a schedule of topics and issues we'll discuss in each session (subject to change):
Topic
Details
Week 1
The Centuries-Old Story Formula That Engages Viewers
Storytelling is surprisingly formulaic.

We'll look at the rock solid rules of storytelling that are time tested and proven to keep people's attention so you can increase watch time on your videos and they perform better on YouTube's algorithms.

Week 2
Using Your Personal Story to Build a Deeper Connection with Your Audience
As a creator, storytelling is a great way to build a stronger connection with your audience.

The more they know you and your story, the more engagement grows and your subscriber base expands.

Week 3
Leveraging 7 Story-Based Principles to Grow Your Business on YouTube
Whether you're introducing your channel, or trying to persuade someone to support your business, knowing how to clarify the value you offer is key.

The principles of story will help you avoid creating content that no one watches nor consumes.

Week 4
Private Sessions: Crafting Your Brand Message So People Understand
You'll join 2-3 fellow Story Lab members on a private call with Josh as he works with you personally to help clarify the 8 essential elements of your messaging and story as you prepare to deliver it to the entire group.
Week 5
Create More Engaging YouTube Content Using Story [Part 1]
See examples of how others have incorporated storytelling techniques into their YouTube content to increase engagement and learn how you can do the same for your content.
Week 6
Create More Engaging YouTube Content Using Story [Part 2]
Get feedback and inspiration for how to improve a video you're working on for your channel.

Share with your classmates, learn from Josh and Tim, and track your audiences' response.

Week 7
Winning on YouTube with Story
Bring all the elements together to leverage story at every point in your viewer's journey to change more lives, grow your business, and build momentum for your channel.
Not Just Learning, But Action!
WARNING: There's no question you will get an insane amount of information and value from this class, but education doesn't matter if it's not put into action. Before you sign up for this course, make sure you can commit to an intense amount of training. (You know, like how Michael Phelps eats 12,000 calories a day to become an olympic gold medalist).
This class will take hard work and a time commitment, an average of around 5-6 hours a week, to complete the assignments and get the results you want. We want you to know this going into the experience so that you get the most coming out of it.
Join A Community of Creators
Perhaps the best part about Story Labs is the small group of other creators you join in your YouTube journey. Together you learn each other's stories in an intimate way, you support each other, grow together, and develop relationships that allow everyone to capitalize on each other's strengths and knowledge.
This happens through our private, online community where your "lab mates," Josh, and Tim are always posting and interacting with each other as they work through the training videos, assignments, and feedback together. It also happens in our weekly LIVE video sessions that are led by Tim and Josh. Everyone can join with a webcam and microphone or call in via telephone and join the discussion.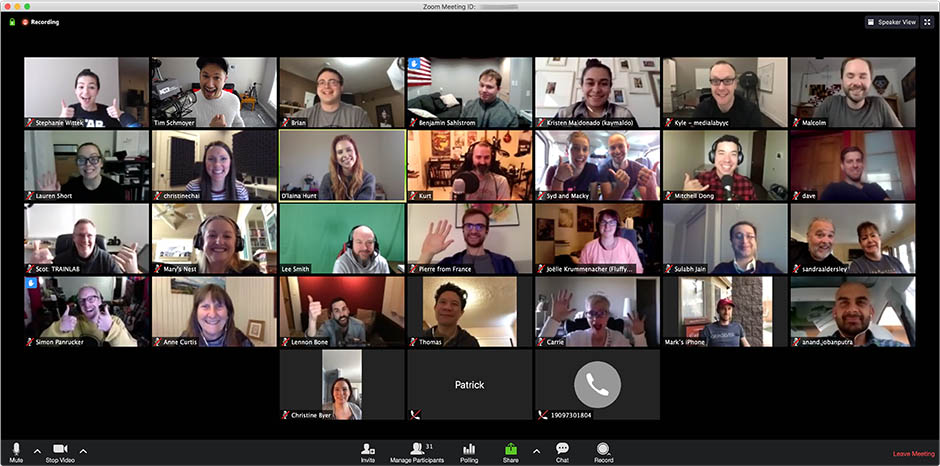 14 Day Money Back Guarantee
Story Labs is backed by our 14 day money back guarantee.
This gives you a full 2 weeks to jump in, start learning, and seeing how you can dramatically grow your channel by telling better stories.
And, if after 2 full weeks inside the program, you aren't getting the value from the course you hoped to get, all you have to do is shoot our support team an email and they'll give you a prompt and courteous refund.
What You Get in Story Labs
As a quick overview, here's everything you get in Story Labs:
You'll learn our process for integrating engaging stories into YouTube videos.
You'll work with Tim and Josh in weekly live video calls and our private online community.
You'll get weekly assignments to complete that will help you boost engagements, views, subscribers, watch time, and more.
Every week for 7 weeks, you'll participate in an interactive, LIVE in-depth training.
The conversations are custom-tailored to your specific audience and goals.
You'll get access to a small community of other YouTube creators who are working through the same assignments with you for support, encouragement, and accountability.
You'll get a written template each week that you can use to implement the principles you're learning and tell better stories for all of your future videos.
You'll have a dedicated, small group consultation session with Joshua.
You'll leave with a video of your personal mythology that we've reviewed with you. Great for a channel trailer!
You'll also leave with a script of your audience's story that gives you a plan for making more impactful videos.
And so much more…
Whether you have a business and you want to use video to grow sales, or you know you can engage your audience on a much deeper level with good storytelling, Story Labs will give you the exact process, expertise, and community you need to find success and massive channel growth.
Let's do it together!


Tim Schmoyer
Video Creators, Founder
Let's grow your channel's views, subscribers, engagement, and customers by capturing their attention with engaging stories!
Frequently Asked Questions:
Can you promise me a certain amount of channel growth?
tacos
2019-08-15T16:10:49-04:00
That would be cool, but no, we can't. For some people, they will need to keep working the material for years to see their growth exponentially gain momentum over time (as is the case on the Video Creators channel). For others, they'll take this material and something will just click for their channel. They'll see growth take off like crazy. Others may not actually do the work that will get them results and will see no change at all. Obviously, we can't control that. Or, some creators are targeting a fairly small and niche audience. Their channels will never be big even though they could be reaching 100% of their audience on YouTube. Our channel, Video Creators, is in that position. Compared to verticals like gaming, vlogging, and beauty, my audience will always be relatively small. Yet, with a good business model around the channel, they can be some of the most profitable audiences.