Thank You, Supporters!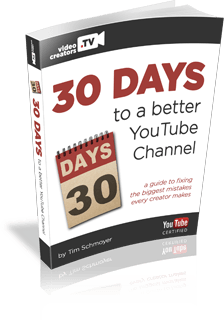 Thank you to everyone who supported my crowd-funding campaign for my upcoming ebook, "30 Days to a Better YouTube Channel: A practical guide to creating a highly subscribable channel!"
These are just some of the channels who contributed to support the workbook. Check them out!
To be notified when this workbook becomes available, sign up here! You'll also get my ebook, "The Secret to Building your YouTube Audience," for free, so it's a pretty good deal all the way around!