What is VideoCreators.com?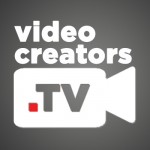 Video Creators helps digital leaders effectively spread their message through online video so it changes the lives of those who hear it.
In our opinion, the best way to do this isn't by just publishing great videos to YouTube, but to do so with a strategy in place that is intentionally crafted to build and mobilize an online community.
If you have a message worth spreading on YouTube, we can teach you how to reach the people who need to hear it.
That means the Video Creators website and YouTube channel isn't just about Tim Schmoyer — it's about training and resourcing you to successfully identify your message and spread it using online video.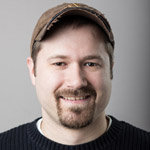 My name is Tim Schmoyer and I've been active in developing audiences online since my first blog in 2005. I registered a domain out of boredom one night and, within a few years I somewhat accidentally developed it to be of the most popular and authoritative blogs in the niche of youth work. From 2010 to 2012 I supported my family full-time from the opportunities that the blog's audience provided, including several published books, national speaking gigs, consulting, and more.
During that time I was using YouTube to publish videos with the girl who I would later marry. At the time we were just having a good time. Now those videos are known as "vlogs."

Since we started on YouTube together on March 2, 2006, my wife and I have created and published almost 2,000 YouTube videos, amassed several million views, thousands of subscribers, and won YouTube video contests. I've worked with some of the country's top brands on YouTube and, in 2013, YouTube themselves invited me to become officially certified in "Audience Growth."
In 2013 I also launched the YouTube channel, Video Creators. Again, somewhat accidentally, I had become an authoritative voice in the world of audience growth on YouTube thanks to all the online community development lessons I learned through my blog and to the exposure ReelSEO gave me as the host of their Creator's Tip series.
Seeing the unmatched potential of video to reach and influence people, I decided to move away from my blog and focus on helping YouTube creators effectively spread their message to reach people online.
It's been so rewarding to hear how the training and resources I've developed have helped so many creators do just that, not to mention seeing the Video Creators community grow from 0 to more than 10,000 subscribers in only 12 months. Now it's growing at an even faster rate than ever before!
If you want to drop us a line electronically, you can do so through this form.
Our mailing address is:
Schmoyer Media, LLC
P.O. Box 18341
Erlanger, KY 41018
Let's Connect!
If you don't subscribe to VideoCreators on YouTube, we'd love to have you join us for YouTube platform updates, ideas, tips, and advice, and much more! It's totally free!
You can also connect with us in the social webosphere at the links to the right. I look forward to having you join our discussions!