Are you a business owner who is growing a business on YouTube? Are you growing an audience in order to sell your online course, merch or even brand deals? Are you stuck at $100,000 per year and not sure how to get to $1 million per year in revenue?
That's exactly where Business Labs comes in!
WARNING: This is the beta launch of Business Labs. It is only available for sale for 1 week!
If you're looking for a process that will grow your business and your YouTube channel at the same time…
Then, please watch this video and read through this page. Join me and other business-minded creators and let's grow your YouTube business together!
Registration closes in...
Results from Other Creators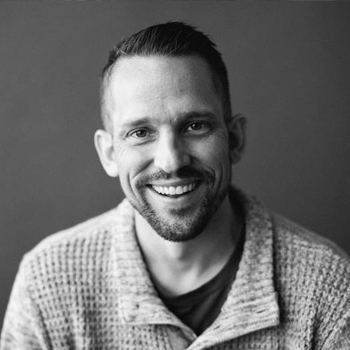 "Some might think with a business grossing several 6 figures a year that this material may not be ideal for you. I'd think again. :) What I learned in Business Labs was critical for the future growth of my business. It provided a path for me to ensure my foundation stays strong as the business grows and grows."
Blake Rudis
f64 Academy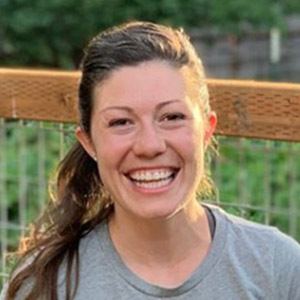 "Around the $100-200k mark, the day-to-day chaos of juggling business and real life makes it really hard to slow down enough to figure out what is making us busy and what's making us money, because those two are often not the same.
The most valuable thing I got from taking Business Labs was clarity; a newfound ability to prioritize my very limited time, energy and capacity, because I was suddenly able to make much more informed decisions; I now had the data, when before I was just guessing and acting on what felt important.
Do yourself a favor and take Business Labs. You might just be buying your life back."
Anne Briggs
Anne of All Trades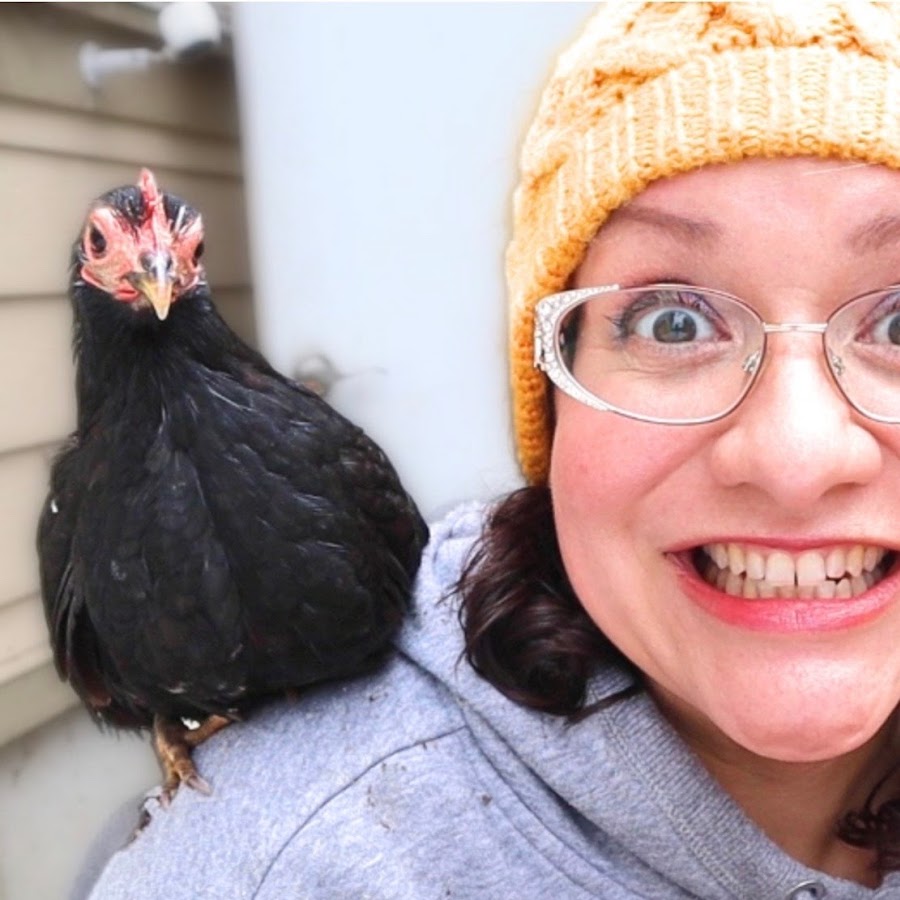 "I was looking to pull my business out of a rut but needed help to find out where my weak spots were. Business labs helped to shine a light on what needed work so I could level up!"
Dalia Monterroso
Welcome to Chickenlandia
The Truth about Growing a Business on YouTube
It's relatively simple to grow a $100,000/year business on YouTube.
It's a tremendous feat — don't get me wrong — but you can do it as a one-man band with a simple product to sell to your audience.
Growing to $1 million/year takes an entirely new skill set. The skills that got you to $100,000 are not the same skills that will get you to $1 million.
Maybe you already feel that that's true. You're operating at maximum capacity. You feel like you're very busy just keeping it all afloat, and that it all rests on your shoulders.
Believe it or not, your business doesn't have to feel that way. And the best part is that you can 10x your revenue while growing a better business at the same time.
You just need to feel confident that you're doing the right things, the right way, in the right order in order to get to that $1 million business.
You're in exactly the right place.
We've Developed a System for Building a $1 million business on YouTube
In 2011 I was living on government assistance programs to feed my wife and two little kids. I had lost my job just before Christmas and had no idea what to do next. On a day when most people were enjoying good food with family and friends, we were saving our gas money and trying to figure out how to make our groceries stretch further.
I had a YouTube channel at the time that was growing, but it wasn't bringing in enough money to support us. So about a year later we moved across the country for another job, which lasted for about 1 year before the company decided to change directions and eliminate my position.
They said, "Tim, we love you. You've done a great job here, but in 6 months you will no longer be working here."
That's when I knew I had to take control of my own future in order to provide some stability for my family.
So on January 2, 2013, I started Video Creators. I had no business training and no business background, but by the time my job ended on June 15, 2013, Video Creators was generating $10,000 per month!
Getting the first $120,000 per year was relatively simple. It only took me a few months to get there, but to get to $1 million per year took a few years to achieve and it was NOT simple.
While most of my work on YouTube revolved around YouTube strategy for clients, it's often hard to separate YouTube growth strategy from business growth strategy when the goal is to drive sales and grow your income. So I ended up doing business coaching for some creators, too, which was a lot of fun! I worked on the business side of channels like, "The King of Random," and watched Grant, it's former owner, transform it from a prison of 80 hour work weeks to the freedom of 5 hour work weeks and millions more in revenue.
Ever since then, I've been working on putting together a process for those $100,000 per year creators to follow to unlock the path to $1 million per year.
I continually asked myself the question, "What does a business owner on YouTube need to know and do in order to grow their $100,000 business into a $1 million business?" It's been fun to work with several creators who were brave enough to go through this process, help me refine it over the years, and earn 7 figures as a result.
My YouTube business got here the hard way. I don't have a business degree or anything like that. For me, it took several years of trial and error while devouring a LOT of business books, podcasts, and hiring business consultants along the way.
Business Labs distills it all down into 14 sessions so you can get there faster than I did.
Introducing…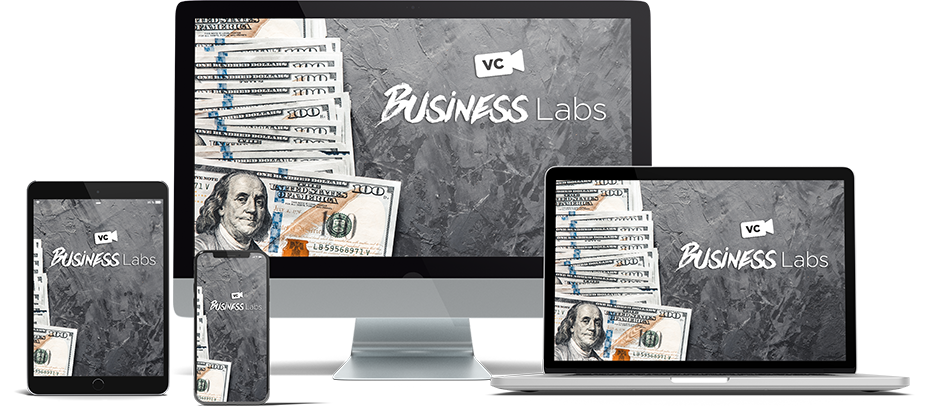 BUSINESS LABS: Specifically designed for business owners on YouTube who want to grow from $100,000 per year to $1 million per year.
Business Labs is a step-by-step program specifically designed to help you build a $1 million business on YouTube.
We'll start by creating a $1 million business plan. Next, we'll test that plan to ensure that our assumptions are correct and that we're not wasting our time on something that won't work. Then, we'll talk about creating, launching, and selling a product if you don't already have one, and how to manage your finances and grow a team to ensure profitability.
So if you're…
Already earning around $100,000 per year in your business on YouTube
Ready for the hard work that goes into profitably scaling the business
And want to grow your YouTube channel at the same time
… we'll give you everything you need to accomplish that inside Business Labs.
Your YouTube Business Instructor
Tim Schmoyer was in graduate school in 2006 and wanted to introduce his girlfriend to his family across the country. So, he uploaded videos to YouTube of them hanging out together. Others started watching, which freaked him out a bit, so he started digging into YouTube to figure out how it worked.
In 2011, he became the first creator to start training YouTube creators. Today his company, Video Creators, has been featured by FOX, Forbes, BBC even YouTube themselves. His team has helped their clients organically earn over 18 billion views and 81 million subscribers.
Not only has his business on YouTube grown to over $1 million per year in revenue, but now he has 10 employees and has helped several other creators grow the business side of their channels well beyond $1 million per year.
Tim's YouTube business got here the hard way. He doesn't have a business degree or anything like that. For him, it took several years of trial and error while devouring a lot of business books, podcasts, and hiring business consultants along the way.
Business Labs distills it all down into 14 sessions so you can get there faster than he did.
Oh, and he married his girlfriend. They live in Cincinnati, Ohio, with their seven children.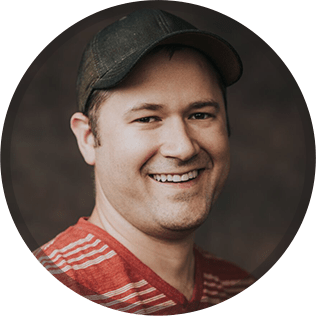 Receive Video Coaching from Tim and other Creators
Perhaps the best part about Business Labs is the group of other business-minded creators you join in your journey. Together, you learn each other's channels, support each other, grow together, and develop relationships that allow everyone to capitalize on each other's strengths and knowledge.
This happens through our private online community where your "lab mates" are interacting with each other as they work through the training videos and assignments together.
Unlike other online communities where you just write and post text, this community is video-based. It's face-to-face interaction. While you can still post text, audio clips, screen capture clips, or other forms of media, just open up the community on your mobile phone or desktop and hit record.
Tim Schmoyer is active in the community, responding to your questions, offering feedback, and coaching you through the material, all through video!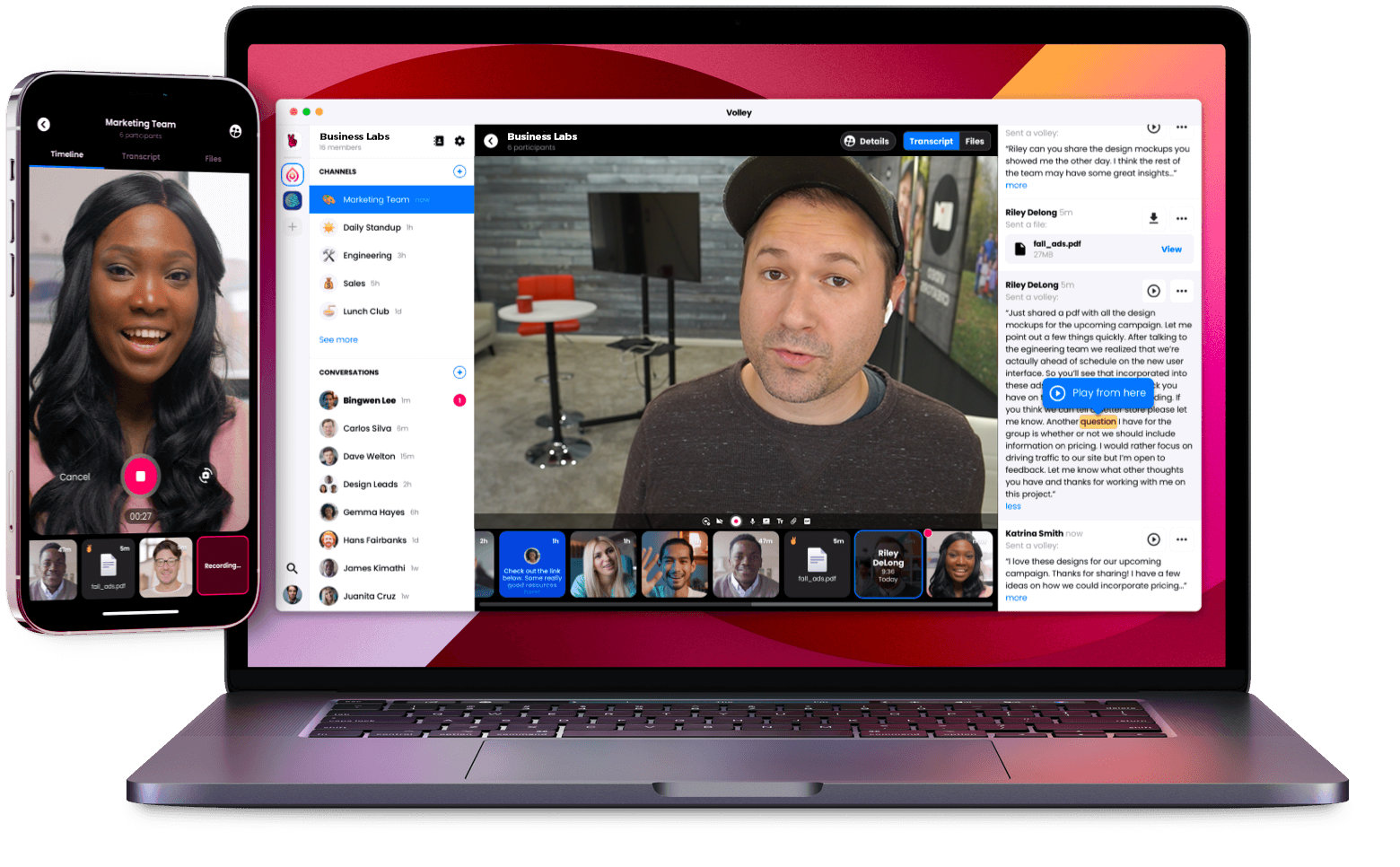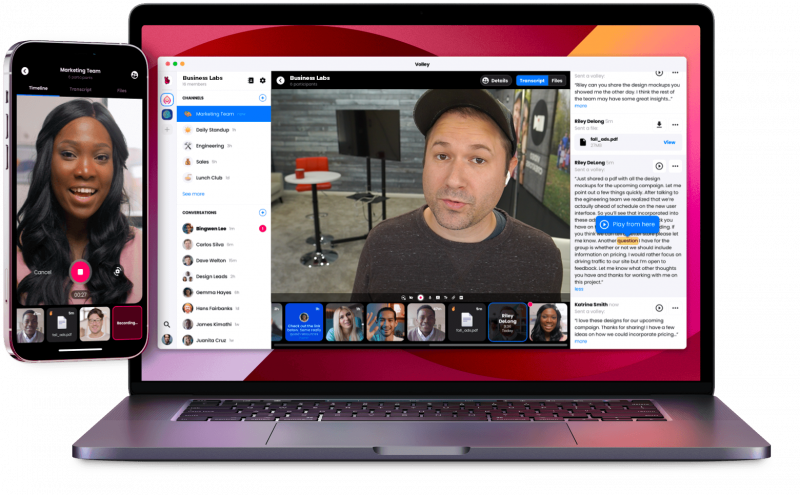 This Is Not a "Get Rich Quick" Process
WARNING: There's no question you will get an insane amount of information and value from this course, but education doesn't matter if it's not put into action. The whole goal of this course is to give you action steps and assignments to help you do what's needed to grow your business to $1 million per year, but that will almost certainly take some hard work and commitment.
Growing from a $100,000/year business to a $1 million/year business doesn't happen overnight. This isn't about flipping an imaginary switch on your YouTube channel or on your business to quickly get to $1 million in a year. This is about helping you understand the right work to do in the right order so you can minimize the time that's wasted and reduce the number of mistakes you'd otherwise make.
Your Business Labs Curriculum
There are 14 video trainings to watch for a total of about six and a half hours of training time. Each session is designed to equip you with the knowledge you need to be able to execute the assignments in your business.
Here's a list of topics and issues we'll discuss in each session:
| | Topic | Details |
| --- | --- | --- |
| SECTION ONE | Optimize Your Channel to 10x Your Sales | |
| Video 1 | YouTube Content Strategy For Boosting Sales | First we need to lay a foundation of what a video content strategy on YouTube should look like in order to effectively drive sales to your product or service without killing your channel's growth. |
| Video 2 | Business Skills You Need for $1 Million/Year | In this session we'll discuss the practical skills you'll need in order to grow your business to $1 million in annual revenue. |
| Video 3 | Business Models that Ensure Success | Business models can sound intimidating, but we'll make it simple and easy for you. The model you create will be your plan for how you'll grow to $1 million per year. |
| SECTION TWO | Create the Perfect Product your Audience Wants to Buy | |
| Video 4 | Creating and Testing Your Product to Guarantee Sales | Just because you have an audience doesn't mean they're willing to buy from you, so here you'll learn how to test your idea before you put a lot of time and energy into creating it. |
| Video 5 | Discover the Best Price for your Product | Pricing your product can feel tricky, but you can actually discover what the most profitable price is rather than just guessing. Getting this right is one of the keys to your business' success. |
| SECTION THREE | Authentic Sales Strategies for 10x'ing your Revenue | |
| Video 6 | Create An Irresistible Sales Pitch | Having a product and pricing it right still doesn't mean it will sell. Since you don't have a business without sales, creating an irresistible offer is important to actually converting your audience into a sale. |
| Video 7 | Make It Easy for Customers to Buy | In this session we'll help you plan out your customer's journey into a sales funnel that limits the friction your customer likely faces even when they actually want to buy from you. |
| SECTION FOUR | Implement Systems that Scale your Revenue | |
| Video 8 | Managing Finances to Ensure Long-Term Profitability | While managing the finances isn't the thing that most business gurus focus on, it is absolutely essential to ensuring that your business remains profitable for years and years as it continues to grow. |
| Video 9 | Creating Systems that Scale Your Revenue | Once your business is profitably bringing in more money, then you'll need to start putting together a plan that will allow the business to scale. This will allow the business to grow beyond you and start equipping a team to grow the business, too. |
| Video 10 | A Process for Getting Unstuck and Taking New Ground | Before you start hiring that team, though, one of the most important systems you'll need is a way taking new ground, first by yourself, and then with others. |
| SECTION FIVE | Managing Your All-Star Team for Next-Level Growth | |
| Video 11 | Growing the Business Beyond Yourself with a Team | Now that your business is ready for 10x growth, it's time to bring other people into your business to help you grow it beyond yourself. This is a big session that focuses on how to find good people, hire them, keep them, and set them up to grow your business for you. |
| Video 12 | Leadership Skills for Growing a $1 Million Team | In this session we'll discuss the leadership qualities you'll need in order to grow a $1 million business. |
| SECTION SIX | Growing Beyond $1 Million | |
| Video 13 | Casting a Vision for Beyond $1 Million | With your business now on track to reach $1 million per year, now it's time to begin looking beyond that at what's next. |
| Video 14 | Your Next Steps to a $1 Million Business | But let's not get ahead of ourselves quite yet. Until you're at $1 million, this session and the recommended resources will equip you to focus on the right things in the right order in order to get the results you want. |
"Business Labs caused me to think more strategically about SO many aspects of my business. The feedback from Tim and other students was invaluable in helping me to refine my value proposition, pricing, sales copy, ideal customer, and so much more.
If you want to take your business to the next level and you're willing to put in the work, I highly recommend Business Labs."
Kevin Markham
DataSchool.io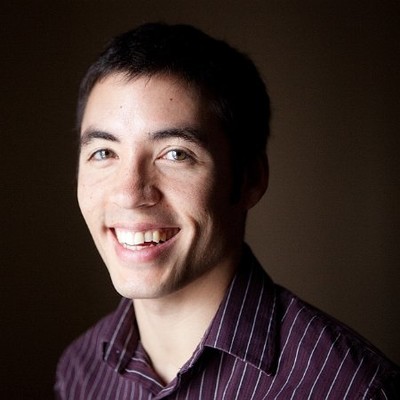 "I default to being a hands-on doer when it comes to my YouTube channel. I honestly enjoy doing the planning, filming, and editing of my YouTube videos  However, if I want to impact more lives, the cap is my time.
Business Labs gave me the tools to stop working in my business as a technician and start working on my business as an entrepreneur. With no cap, there is no limit to the number of lives I can impact with my message!"
Nathan Moss
Less Junk, More Journey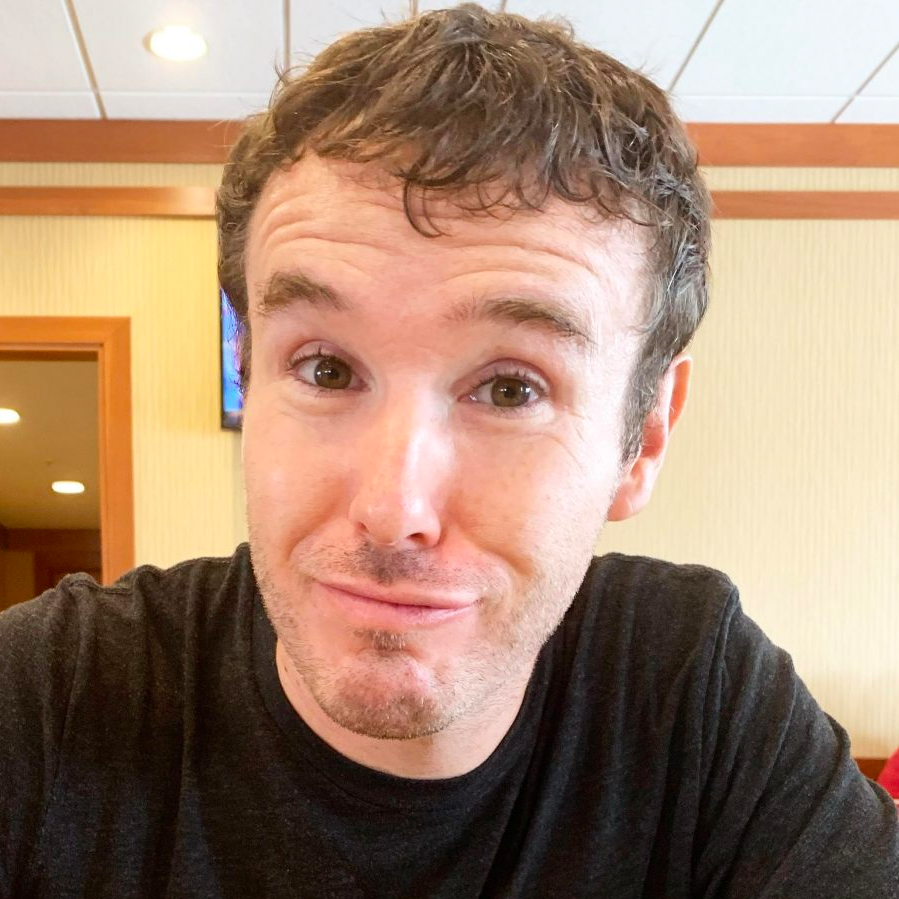 What You Get in Business Labs
As a quick overview, here's everything you get in Business Labs:
You'll learn our process for growing a business on YouTube. It reproduces results for every creator who does the work.
You'll get access to video coaching from Tim Schmoyer in our private online community until January 2, 2022.
You'll get session assignments to complete in your business that will help you move toward $1 million/year in revenue.
You'll get access to 14 sessions of in depth video training to watch. That's over 6.5 hours total.
You'll get access to a community of other business-minded YouTube creators who are working through the same assignments with you for support, encouragement, and accountability.
And so much more…
If you have a business on YouTube that's currently generating $100,000/year and you want the path to get to $1 million/year, Business Labs will give you the exact process, expertise, and community you need to find success.
Let's do it together!
Beta Access Closes on Nov. 15
Regular Price: $4,997
This is a BETA version of Business Labs.
It's available at a steeply discounted price this week only in exchange for your feedback.
Complete a brief survey after each session and get lifetime access to future updates.
Frequently Asked Questions:
How long will it take me to get to $1 million/year with Business Labs?
Tim Schmoyer
2021-11-08T20:45:38-05:00
I think that's like asking, "How long will it take my YouTube channel to get to 1 million subscribers?" Maybe a long time, maybe a short time, maybe never? It really just depends on so many variables, like the size of your audience, their spending power, how engaged they are, how well your business aligns with them, some of the necessary growth elements you may already have in place, and so many other things.
Just like getting to the next level of YouTube growth, this is about acquiring new skills that will take you to the next level, not about pressing magic "get rich quick" button that doesn't exist.
I don't believe in overnight success or get rich programs – only in hard work, adding value, and serving others with excellence and constancy. Business Labs is intended to help you reach your full potential and make a difference in the world.
As stipulated by law, I can not and do not make any guarantees about your ability to get results or earn any money with these ideas, information, tools or strategies. I don't know you and, besides, your results in life are up to you. Agreed? I just want to help by giving great content, direction, and strategies that move you forward.