Are you an aspiring YouTube Creator who wants to increase your views, subscribers, and income through YouTube?
Well, we've got good news for you, because enrollment is now open for our next session of Video Labs!
WARNING:  We only allow 20 people into the program at any one time, and the last class filled up in 5 days!
So, if you're looking for massive growth with your brand with more views, engaged subscribers, and income through YouTube…
Then please watch the video and read through this page. Join me, my Video Creators team, and 19 other dedicated creators and let's grow your channel together!
Results from Other Creators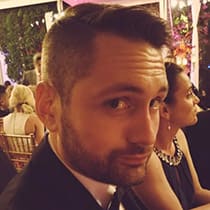 "Video Labs is an essential tool that helped me transition from being a lost hobbyist into a full time creator. Now I have TOO MANY opportunities thanks to the course. I highly recommend it to anyone serious about succeeding on YouTube."
Mitch 'Dash' Dostine
450,000+ Subscribers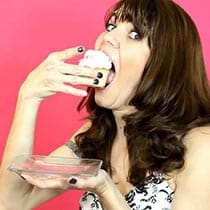 "I thought I knew what I was doing from watching Tim's videos on YouTube, but this class goes so in depth and it's personalized to your channel.  Not only do we touch base on how to make your channel look good and subscribable, but we also talked about how to make it an actual business and having income.  It has totally changed my YouTube life. Thanks Tim!"
Jana Barnard
26,000+ Subscribers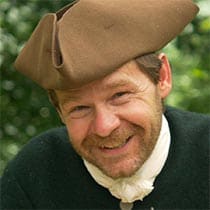 "We were having trouble getting our channel to grow and knowing exactly what the problems were. The Video Labs course was a great tool for working through all these trouble spots. Our subscriber growth started to increase before we even finished the course! I highly recommend this course if you want to make your channel better and get more subscribers and views."
Jon Townsend
1,500,000+ Subscribers
The Truth about YouTube Success in 2021
The YouTube game has changed.
Gone are the days where you could just upload a video and sit around HOPING to get more views and subscribers.
And sadly, what happens all too often is passionate, creative video creators who have a message worth spreading give up because their videos get lost in the recesses of YouTube.
So what is the key to breaking through the noise on YouTube?
Is it watch time? Better thumbnails? Optimizing search results?
How do you get your videos to be suggested along side other videos? What goes into creating a discoverable video?
And how do you turn your views into engaged subscribers that ultimately builds a predictable income through YouTube?
We've Developed a System for Building a Highly Engaged YouTube Channel in 8 Short Weeks
The Video Creators team and I have spent the last 14 years dedicated to cracking the code of exponential growth on YouTube.
Since launching in 2013, we've now helped thousands of YouTube creators grow their channels, working with everyone from aspiring YouTubers just starting out, to some of the biggest brands in the world like Disney and Budweiser.
And after years of testing, distilling down all of our best tactics into a simple proven system, we've developed an 8 week program that any channel can use to build a highly engaged following on YouTube.
Introducing…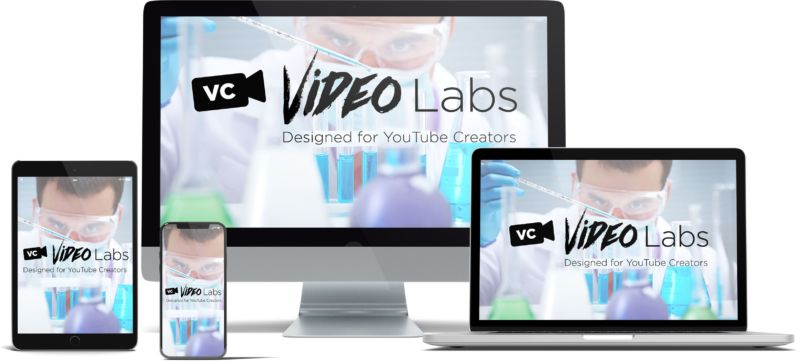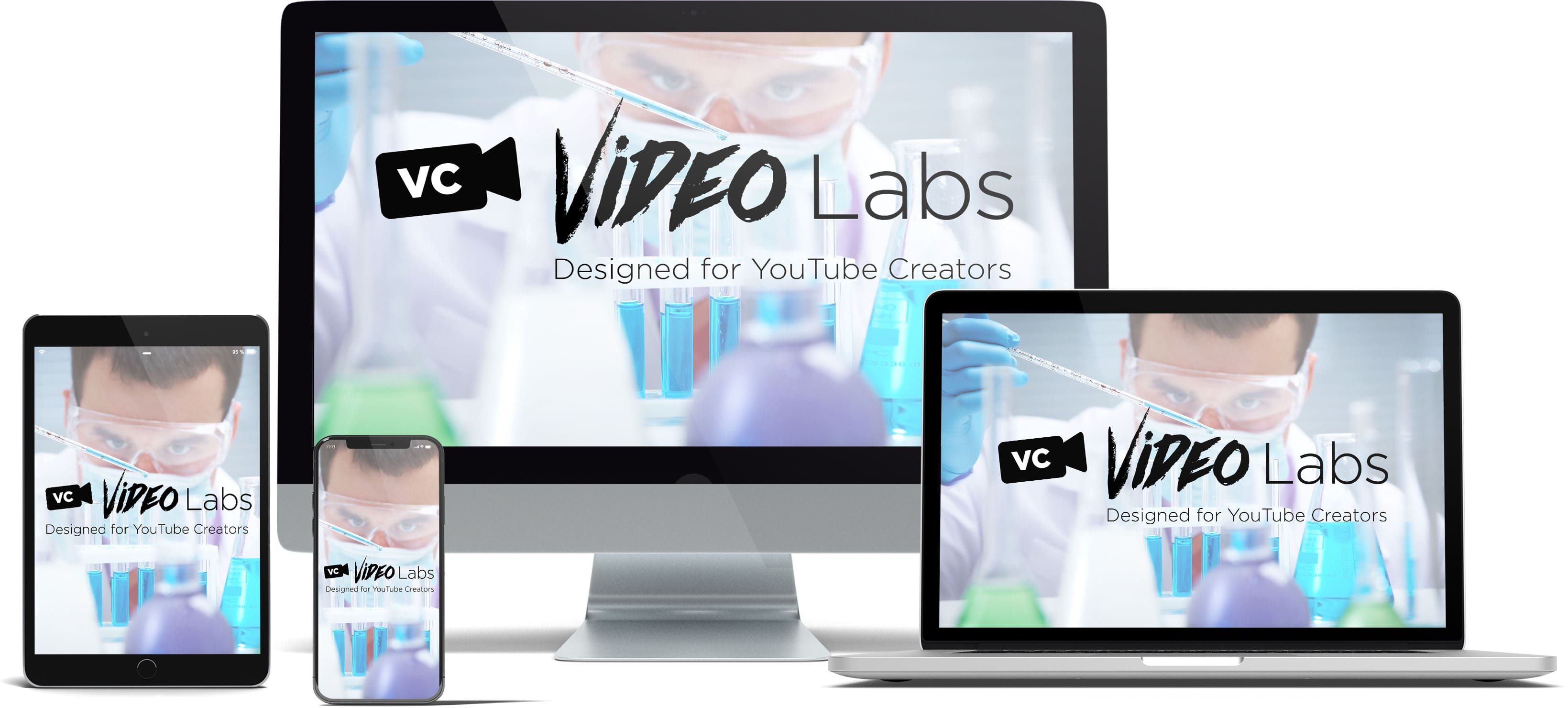 VIDEO LABS: Specifically designed for YouTube Creators who want to increase their views, subscribers, and income through YouTube
Video Labs is a step-by-step program specifically designed to help you build a highly engaged YouTube channel in 8 short weeks.
We'll start by upgrading your channel's branding, as well as enhancing the viewer experience. Then we'll move on to Video discoverability and boosting engagement to increase your monthly views and subscriber growth.
The best part is, the Video Labs methodology works in ANY industry.  We've helped everyone from vloggers, to Fortune 500 companies, to influencers, and hobbyists.
So whether you're:
Starting from scratch and want to turn YouTube into a Full-Time Income
A Seasoned YouTuber who wants to grow their channel faster
Or an entrepreneur who wants to increase Your Traffic and Sales Through Video
… we'll give you everything you need to grow your YouTube channel.
Tim Schmoyer was in graduate school in 2006 and wanted to introduce his girlfriend to his family across the country, so he uploaded videos to YouTube of them hanging out together. Others started watching, which freaked him out a bit, so he started digging into YouTube to figure out how it worked.
In 2011 he became the first creator to start training YouTube creators. Today his company, Video Creators, has been featured by FOX, Forbes, BBC even YouTube themselves. His team has helped their clients organically earn over 14 billion views and 61 million subscribers, but that's only the beginning as they continue to train creators to master YouTube and change lives.
Oh, and he married his girlfriend. They live in Cincinnati, Ohio, with their seven children.
His Video Labs group meets on Tuesdays at 2:00pm EST. Coursework begins on August 17th, 2021. The first meeting is on August 24th.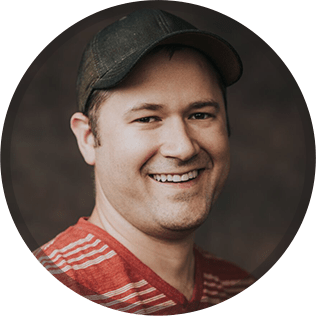 Lennon Bone joined the Video Creators team of YouTube Strategists at the beginning of 2019. He's helped creators, small business owners, and brands more than 5x their channel growth within only a few months. In fact, one creator grew their subscriber growth by over 1,580% with Lennon's guidance.
As a long-time YouTube creator himself, he went through Video Labs as a creator and loved analyzing what works on YouTube, what doesn't, and how to apply the growth principles to a variety of creators. Ask him anything related to your YouTube Analytics and YouTube Strategy and he'll start geeking out.
Lennon lives in Kansas City with his wife, two little girls, and drum set. He toured the world as a legitimate rock star for 10 years before crossing over to YouTube. You should ask him about that story.
His Video Labs group meets on Thursdays at 8:00pm EST. Coursework begins on July 22nd, 2021. The first meeting is on July 29th.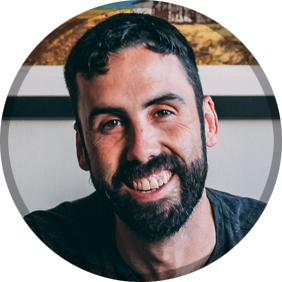 Ingrid Blackburn officially joined the Video Creators team of YouTube Strategists in 2020 after establishing a solid track record of helping creators in our members-only community. Her insights, ideas, tactics, and YouTube strategies have help many creators move past their road blocks and experience tremendous growth. So much so that we had to hire her and give more people access to her knowledge.
As a long-time YouTube creator herself, she originally went through Video Labs as a creator and loved analyzing what works on YouTube, what doesn't, and how to apply the growth principles to a variety of creators.
Ingrid grew up in a strong German community in San Francisco and has traveled to over 33 countries so far, with many more on the list! Today she lives in North Carolina with her husband. She spends most of her free time crafting hand-made cards and other mixed media items for the people who mean the most to her.
Her Video Labs group meets on Wednesdays at 10:00am EST. Coursework begins on January 5th, 2022. The first meeting is on January 12th.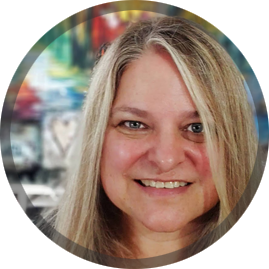 Results Creators Have Experienced
Creators have experienced a lot of very exciting results while going through the Video Labs course. As much as I'd like to take credit for their successes, I can't. Their hard work through the assignments and dedication to the process is part of why they're seeing such astounding results.
StarWars IRL saw all of his stats double over the course of Video Labs, including his audience retention, the percentage of people clicking on end screens, and views overall.
Karen Campbell posted in our private online community and said, "I just noticed a big BUMP in subscribers today. I looked into it and it looks like I just got featured on YouTube's home page! This is working!"
Joanie Simon said, "It works! I released a new video yesterday putting into practice everything we've learned so far. Views are up by 124%, Watch Time up by 150%, and audience retention is at almost 60%!"
Sara Raymond was blown away when she shared with the group that, "My last video blew my previous 36 hour record away! I'm at almost 9,400 views in the first day and a half!"
Of course, all of them will tell you that the most valuable part of the course is easily the relationships each of them built with each other. The small, intimate nature of the group makes it easy for every creator to become personally invested into the channels of everyone else in the group.
400 to 100,000 Subscribers in Less Than a Year
Schellea Fowler,
Creator of, "Fabulous 50s"
Schellea started Video Labs with 400 hard-earned subscribers.
While implementing the process we teach with a lot of hard work, she started to seeing results a few weeks into the course.
Within 1 year she had grown her lifestyle channel to over 100,000 subscribers, targeting women over 50 years old.
Your 2021 Video Labs Curriculum
The live sessions last between an hour to an hour and a half. Each session is designed to be an interactive learning experience and includes:
Follow-up on the previous week's assignment.
Additional training.
Q&A on that week's topic.
Here's a schedule of topics and issues we'll discuss in each session (subject to change):
Topic
Details
Week 1
Introductions
In Week 1 we'll prepare your channel for success. You'll work through a process that lays the foundation for more views and subscribers on your channel.

We'll also discuss how to create a, "Unique Value Proposition," for your subscribers to separate your channel and business from the competition.

Week 2
Lay the Foundation for Faster YouTube Growth
In Week 2 we'll discuss the fundamentals of branding and hone in on your foundation of YouTube growth.

We'll also dive into how you can build raving fans by implementing a specific structure around your videos.

Week 3
How The YouTube Algorithm Works
In Week 3 you'll start getting into the details of how the YouTube algorithm works.

Once you understand how it works, leveraging it for increased discoverability becomes much easier.

Week 4
Ranking Your Videos on the Home Page, Suggested, and Search Results
Then in Week 4 we'll get into the brass-tacks of optimizing your videos to be discovered across YouTube's platform.

You'll learn step-by-step how to best position your videos for accelerated growth through these discovery mechanisms.

Week 5
A Proven Structure for Boosting Video Growth
In Week 5 we'll focus on how you can make more compelling videos that connect with your audience on a deeper level and really give the YouTube algorithm the signals it needs to put your videos in front of more people.
Week 6
Making Deeper Connections with Viewers
In Week 6 you'll learn strategies for how to create compelling videos that hook and hold a viewer's attention. This will make a big difference in your views, subscribers, watch time, click-through rate, and more, not to mention sales conversions.
Week 7
Optimize Your Channel for Growth with Analytics
This is the "Holy Grail" of YouTube metrics. In Week 7 you'll learn how to use your data in YouTube Analytics to better optimize your channel for further growth.
Week 8
Optimize Your Videos for Growth with Analytics
Then finally, in Week 8 you'll learn how to track your success and find hidden opportunities for video growth in your YouTube Analytics.

We'll show you where to focus your time when you look at your data and what the most actionable items are in terms of helping you improve your videos and strategy for more views and subscribers.
Get 20+ Hours of Expert Interviews on How To Turn Viewers and Subscribers into Income
Once you complete the 8 Week training you'll have everything you need for YouTube growth and creating an engaged community.
Next, if you're looking to turn your channel into a full-time income, or your building your channel as a new traffic source for your business, when you join today you'll also get access to some of the top online business experts in our Expert Sales Success Series.
Here are just some of the topic you'll learn.
| | Topic | Details |
| --- | --- | --- |
| BONUS | How To Make Money Using Adsense | A detailed strategy for going from $0 to $10,000/month in Adsense revenue. |
| BONUS | The Role YouTube Plays in your Business | A strategy discussion on generating sales from your YouTube audience. |
| BONUS | Working with Brands and Sponsorships | How to start reaching out to brands and landing sponsorship deals. |
| BONUS | Pitching Brand Deals | How to pitch brand deals and sponsorships to companies and organizations. |
| BONUS | Growing your Patreon income | A Patreon employee teaches your how to effectively use Patreon with your audience. |
| BONUS | How to boost YouTube and Email growth with paid advertising | Derral Eves gives us the best strategy for growing our channels and email list with paid advertising. |
| BONUS | How viral videos REALLY go big in 2021 | Travis is responsible for more than 90 billion views. He shares how to use videos to drive social shares and sales. |
| BONUS | How Colin Grew Revenue by 6 Figures with Video in his Marketing Funnel | Colin uses a game-changing video marketing strategy to create successful sales funnels. |
Be Prepared for What This Course Entails
WARNING: There's no question you will get an insane amount of information and value from this class, but education doesn't matter if it's not put into action. Before you sign up for this course, make sure you can commit to an intense amount of training. (You know, like how Michael Phelps eats 12,000 calories a day to become an olympic gold medalist).
This class is not for the faint of heart. It will take hard work and a time commitment, an average of around 5-6 hours a week. Sometimes more. Sometimes less. We want you to know this going into the experience so that you get the most coming out of it.
Join A Community of Creators
Perhaps the best part about Video Labs is the small group of other creators you join in your YouTube journey. Together you learn each other's channels in an intimate way, you support each other, grow together, and develop relationships that allow everyone to capitalize on each other's strengths and knowledge.
This happens through our private online community where your "lab mates" and I are always posting and interacting with each other as they work through the training videos, assignments, and channel reviews together. It also happens in our weekly LIVE video sessions that are led by me. Everyone can join with a webcam and microphone or call in via telephone and join the discussion.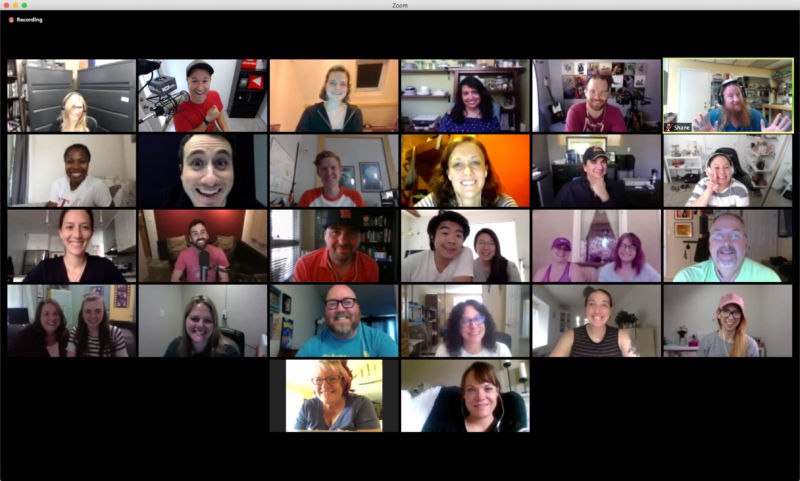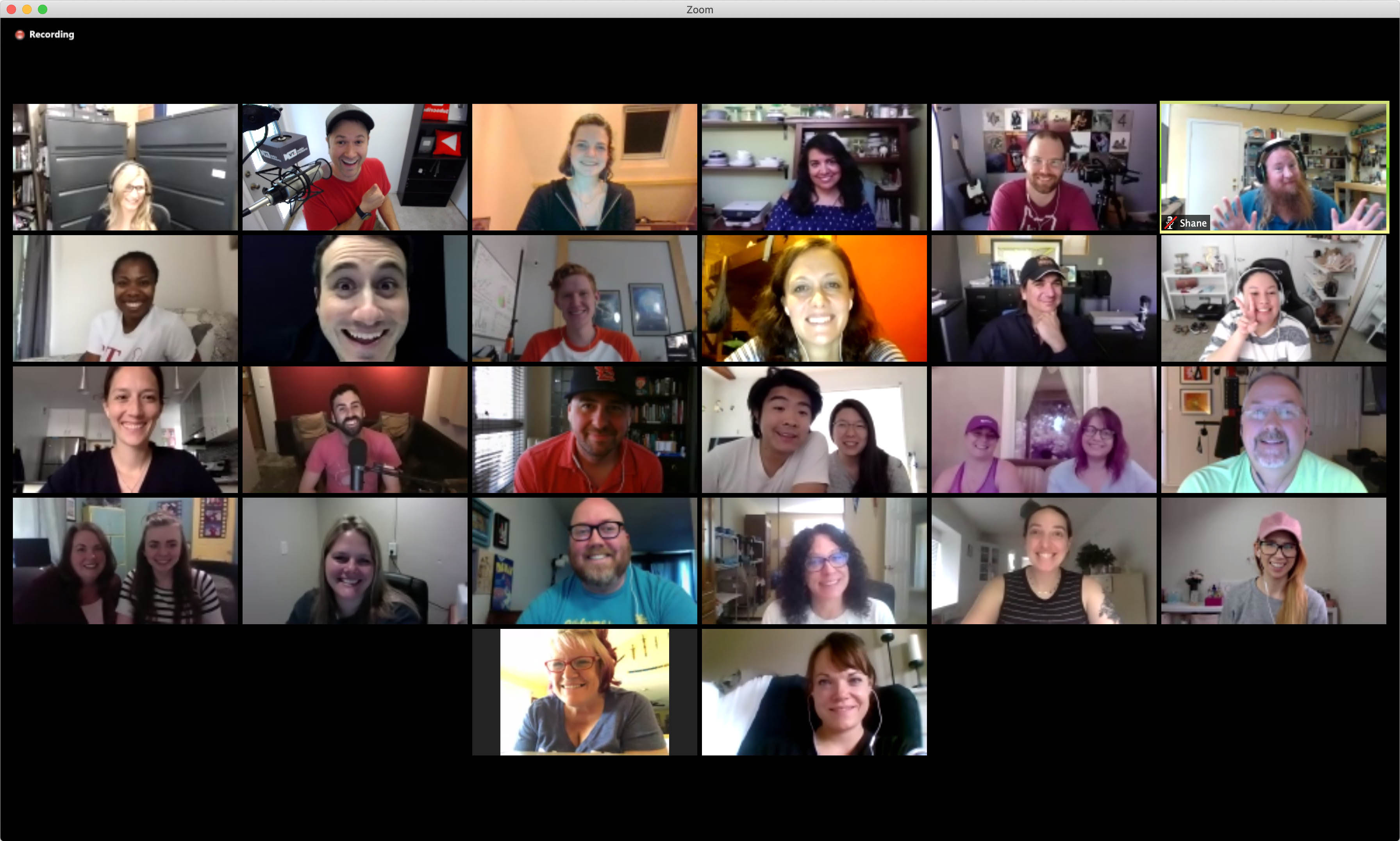 14 Day Money Back Guarantee
Video Labs is backed by our 14 day money back guarantee.
This gives you a full 2 weeks to jump in, start upgrading your channel, and seeing more views and growth.
And, if after 2 full weeks inside the program, you aren't getting the value from the course you hoped to get, all you have to do is shoot our support team an email and they'll give you a prompt and courteous refund.
What You Get in Video Labs
As a quick overview, here's everything you get in Video Labs:
You'll learn our proven process for growing YouTube channels. It reproduces results for every creator who does the work.
You'll work with me and my team in weekly live video calls and our private online community.
You'll get weekly assignments to complete on your channel that will help you move toward your goals.
Every week for 8 weeks, you'll get an in depth video training to watch.
The conversations are custom-tailored to your specific needs and goals.
You'll get access to a small community of other YouTube creators who are working through the same assignments with you for support, encouragement, and accountability.
You'll get the opportunity to receive a personal, written plan about how to grow your channel based on all the principles you'll learn in Video Labs.
And so much more…
Whether you have a business and you want to use video to grow sales, or you hate your day job and you want to turn your passion into a full-time career, Video Labs will give you the exact process, expertise, and community you need to find success and massive channel growth.
Let's do it together!
Choose Which Session Best Fits Your Schedule Below
Frequently Asked Questions:
How much time do I get with Tim and his team?
tacos
2019-12-16T23:03:58-05:00
Tim doesn't host Video Labs too often as his time is usually dedicated to working with clients, speaking engagements, and training our team of YouTube Strategists.
If you happen to be taking Video Labs with Tim, though, you get access to Tim AND other YouTube strategists on his team. Throughout the 8 weeks, Tim joins every weekly live meeting to help answer your questions about that week's training and material, walk you through ideas on how to best integrate it into your specific channel, and offer whatever support he can.
Other strategists on Tim's team also pitch in by working through weekly assignments with you in the live calls, answering your questions in our private online community, and making sure that you get timely responses to everything you're working on inside of Video Labs and your YouTube channel.
Most likely, though, you're taking Video Labs with one of the YouTube Strategists on Tim's team. These are each people Tim has personally vetted, trained, and have produced amazing results for our clients. If you're taking Video Labs with one of them, you'll get unlimited access to them in your weekly live calls and private online community throughout the 8 weeks. Ask questions, get feedback, and work through the assignments with one of these dedicated YouTube Strategists!