In this episode Steve is in the hotseat and we discuss brand deals. We talk about ideas for integrating brand deals into videos beyond the usual 60 second shout-out, as well as ideas to integrate sponsorships beyond YouTube into other platforms. We also touch on strategies for pricing our services.
Join us LIVE every Tuesday for 12 weeks at 11:30am EST on the Video Creators YouTube channel!
This Episode's Sponsor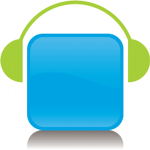 AudioBlocks.com provides unlimited, royalty free music and sound effect downloads with an annual subscription of only $99!
Unlike other royalty free sites, the music you download there is 100% yours to keep and use in as many videos as you want from the moment you download them until forever. Even if your subscription is no longer active, you still get get to keep the music and use it in your videos.
It's a great way to grow your royalty free audio library without it costing a lot of money.
Visit AudioBlocks to get the special deal of $99 for an entire year of unlimited access to their music library.
Follow this seasons' Video Entrepreneurs
Get notified when we go live each week
Open the YouTube app on your mobile device.
Search for "VideoCreatorsTV" and go directly to my channel.
Tap the bell icon that's beneath the header image.
Make sure you enable notifications from the YouTube Gaming app on your device.
Subscribe to the Podcast