Evan's book will be published next year and he's wondering how he can use his YouTube channel and his audience to promote the book leading up to the launch and after the launch. The rest of us full-time YouTubers have some ideas to share to help him and hopefully help you with of your own product launches, too.
Join us LIVE every Tuesday for 12 weeks at 11:30am EST on the Video Creators YouTube channel!
This Episode's Sponsor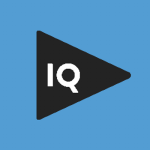 The vidIQ Google Chrome extension helps you understand why videos are promoted in Related Videos, Search, and Recommended Videos so that you can replicate the success of other videos for your own videos.
Sign up for VidIQ to learn how to improve your videos while watching YouTube!
Use promo code VIDEOCREATORSTV at checkout to try any level plan for 30 days for free!
Follow this seasons' Video Entrepreneurs
Get notified when we go live each week
Open the YouTube app on your mobile device.
Search for "VideoCreatorsTV" and go directly to my channel.
Tap the bell icon that's beneath the header image.
Make sure you enable notifications from the YouTube Gaming app on your device.
Subscribe to the Video Creators Podcast